SKY Tower LAS VEGAS
for sale
SKY Tower LAS VEGAS high rise
Welcome to the ultimate guide to Sky Las Vegas, where luxury living meets the vibrant energy of the Las Vegas Strip. Situated high above the city's iconic skyline, Sky Las Vegas offers an unparalleled residential experience for those seeking the very best in modern urban living. This prestigious tower boasts a collection of luxurious condominiums that redefine the idea of high-end living. From the moment you step into the grand lobby, you'll be captivated by the lavish design and impeccable attention to detail. With breathtaking panoramic views of the Strip, each residence is thoughtfully crafted to provide residents with a front-row seat to the dazzling lights and endless entertainment that Las Vegas has to offer. Whether you're looking for a stylish loft feel or a spacious penthouse, Sky Las Vegas has a range of floor plans and amenities to suit your lifestyle.
Sky Las Vegas 2700 S Las Vegas Blvd Las Vegas, NV 89109 USA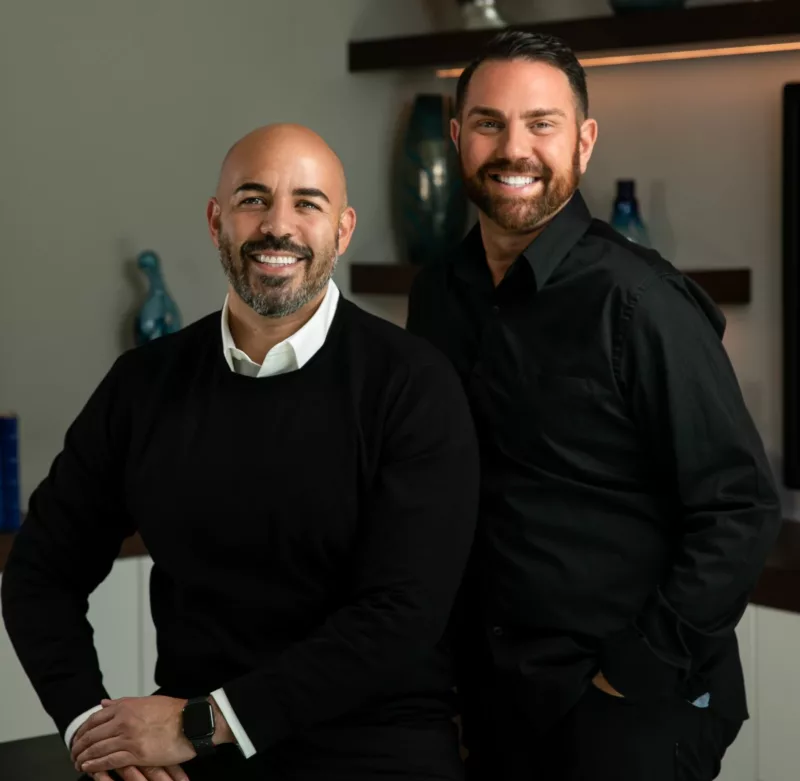 Sky Las Vegas is ideally located at 2700 Las Vegas Blvd South, right in the heart of the Strip. From this prime location, residents have easy access to some of the best dining, shopping, and entertainment options that Las Vegas has to offer. Just steps away from world-renowned casinos and shows, residents can immerse themselves in the vibrant atmosphere that makes Las Vegas one of the most exciting cities in the world.
But it's not just the location that sets Sky Tower apart. The tower itself is a masterpiece of modern architecture, with its sleek lines and reflective glass exterior. As you enter the building, you'll be greeted by a grand lobby that exudes elegance and sophistication. The attention to detail is evident in every corner, from the carefully curated art pieces to the luxurious furnishings. The lobby is not just a welcoming space; it's an experience in itself.
Once you step outside, you'll find an array of amenities that are designed to enhance your living experience. The pool area is a resort-style oasis, complete with cabanas, loungers, and a hot tub. It's the perfect place to relax and soak up the sun while enjoying the stunning views of the Strip. For those who prefer to stay active, the fitness center is equipped with state-of-the-art equipment and offers personal training services.  If you have furry friends, don't worry – Sky Towers is a pet-friendly community, with a dedicated dog park for your four-legged companions.
Floor plans and unit options
Sky Towers Las Vegas offers a variety of floor plans and unit options to cater to different preferences and lifestyles. Whether you're looking for a cozy one-bedroom or a spacious penthouse, there's something for everyone at Sky Las Vegas.
The one-bedroom units are perfect for individuals or couples who want a stylish unit in the heart of the city. These units feature open-concept layouts, high ceilings, and floor-to-ceiling windows that let in an abundance of natural light.  The bedrooms are spacious and offer ample storage space, while the bathrooms are luxurious retreats with deep soaking tubs and elegant fixtures.
For those who need a bit more space, the two-bedroom units are a great choice. These units offer a separate living and dining area, providing plenty of room to entertain guests or relax with family. The bedrooms are spacious and offer privacy, while the bathrooms feature luxurious finishes and fixtures. The gourmet kitchens are a chef's dream, with high-end appliances and plenty of counter space.
If you're looking for the ultimate in luxury living, the penthouse units at Sky Las Vegas are pure sophistication. These expansive residences offer panoramic views of the Strip, with floor-to-ceiling windows that bring the outside in. The open-concept layouts create a seamless flow between the living, dining, and kitchen areas, making it the perfect space for entertaining. The bedrooms are spacious and offer en-suite bathrooms, while the master suite is a sanctuary of relaxation with a spa-like bathroom and a walk-in closet.
Sky Towers Las Vegas lifestyle
Living at Sky Towers Las Vegas is more than just having a luxurious residence; it's about embracing a lifestyle of exclusivity and unique experiences. As a resident, you'll have access to a range of amenities and services that are designed to enhance your living experience.
Imagine starting your day with a workout at the fitness center followed by a refreshing dip in the pool. Afterward, you can relax in the sauna or indulge in a massage at the spa. In the evening, you can host a dinner party in the private dining room or enjoy a glass of wine on your private balcony while taking in the breathtaking views of the Strip. And if you're in the mood for some excitement, you can head down to the casino and try your luck at the tables.
But it's not just the amenities that make the Sky Las Vegas lifestyle so special. The community at Sky Las Vegas is vibrant and welcoming, with regular social events and gatherings that allow residents to connect and forge lasting friendships. Whether it's a wine tasting event, a movie night, or a holiday celebration, there's always something happening at Sky Las Vegas.
"Living at Sky Tower Las Vegas has been a dream come true. The views from my balcony are simply breathtaking, and I love being able to walk to all the shows and restaurants on the Strip." - Sarah M.
"The amenities at Sky Las Vegas are second to none. I love starting my day with a workout at the fitness center and ending it with a relaxing soak in the hot tub. It's like living in a luxury resort!"
"The sense of community at Sky Towers is amazing. I've made so many friends through the social events and gatherings, and it really feels like a tight-knit community."
Come check out Sky Tower Las Vegas and why so many people are raving about the community!