Discover the Luxurious Living Experience at Allure Condos in Las Vegas
Are you ready to indulge in the ultimate living experience in Las Vegas? Look no further than Allure Condos, where elegance and convenience converge to create a lifestyle like no other.
Nestled in the heart of the city, these exquisite condos offer an unparalleled blend of sophistication and comfort. From the moment you step into the grand lobby, you'll be greeted by a sense of opulence that permeates every inch of this stunning property.
With spacious floor plans and floor-to-ceiling windows, each condo is designed to maximize natural light and provide breathtaking views of the iconic Las Vegas Strip. Whether you're looking for a peaceful retreat or a vibrant social scene, Allure Condos has it all.
Enjoy world-class amenities, including a state-of-the-art fitness center, refreshing swimming pool. With personalized concierge services and a dedicated management team, your every need will be catered to.
Experience luxury living at Allure Condos – where every day feels like a getaway!
Allure high rise Las Vegas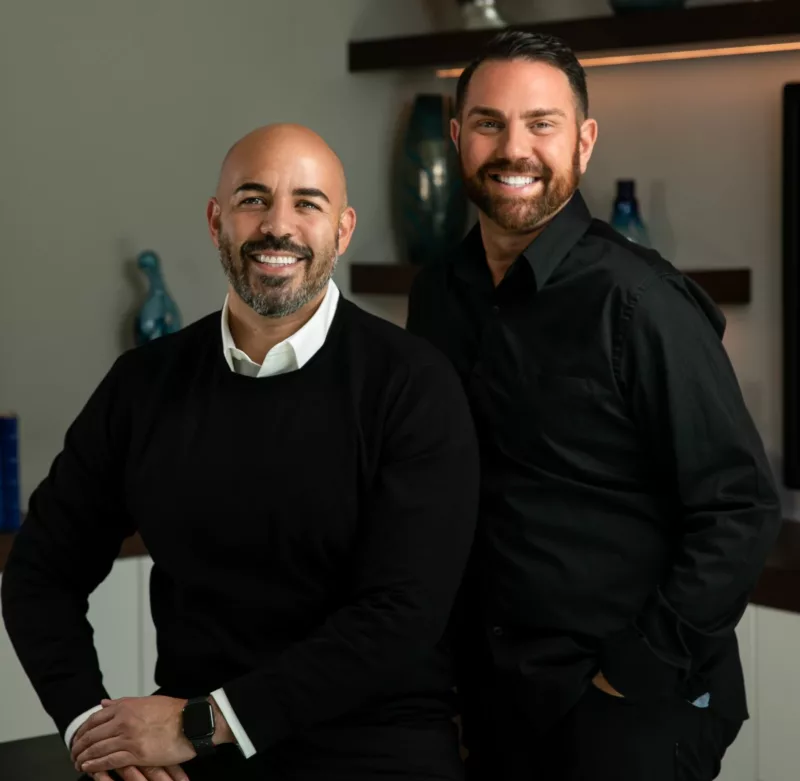 Features and amenities of Allure Condos
Allure Condos boast a wide array of features and amenities that elevate the living experience to new heights. 
The moment you step into your condo, you'll be greeted by spacious layouts and elegant finishes. The open-concept design seamlessly blends the living, dining, and kitchen areas, creating a perfect space for entertaining guests or enjoying a quiet evening at home. 
The floor-to-ceiling windows not only flood the space with natural light but also offer stunning panoramic views of the city and the Las Vegas Strip. Whether you're sipping your morning coffee or enjoying a glass of wine in the evening, the views from your condo will never cease to amaze.
In addition to the luxurious interiors, Allure Condos also offer a range of world-class amenities. Stay fit and healthy at the state-of-the-art fitness center, equipped with the latest cardio and strength training equipment. 
After a workout, take a refreshing dip in the swimming pool or relax in the hot tub.
Location advantages of Allure Condos
One of the standout features of Allure Condos is its prime location in the heart of Las Vegas. Situated just steps away from the world-famous Las Vegas Strip, residents have easy access to the city's top attractions, entertainment venues, and culinary delights. Whether you're in the mood for a thrilling night at the casino or a gourmet dining experience, everything is within reach.
Beyond the bright lights and excitement of the Strip, Allure Condos are also conveniently located near essential amenities. Shopping centers, grocery stores, and medical facilities are all just a short drive away. The proximity to major highways and the Harry Reid Airport makes traveling a breeze, whether for work or leisure.
FLOOR PLANS AND DESIGN OPTIONS AT ALLURE CONDOS
Allure Condos offer a variety of floor plans and design options to suit your lifestyle and preferences. From cozy one-bedroom units to spacious three-bedroom penthouses, there's a perfect home for everyone. Each floor plan is carefully designed to maximize space and functionality, with thoughtful attention to detail.
The condos feature high-end finishes, including hardwood flooring and granite countertops. The modern kitchens are a chef's dream, with ample counter space, sleek cabinetry, and state-of-the-art appliances. The bathrooms are equally impressive, with luxurious fixtures and spa-like features.
HOW TO SCHEDULE A TOUR OF ALLURE CONDOS
To experience the luxurious living at Allure Condos firsthand, schedule a tour today.  Our friendly and knowledgeable sales team will guide you through the property, showcase the available floor plans, and answer any questions you may have. 
Seeing the stunning interiors and breathtaking views in person will truly make you appreciate the allure of Allure Condos.  Contact us today for more information.
TESTIMONIALS FROM CURRENT RESIDENTS
"The location of Allure Condos is unbeatable. Everything I need is within walking distance, and the convenience is unparalleled. I couldn't imagine living anywhere else."
"Living at Allure Condos has been a dream come true. The views from my condo are simply breathtaking, and the amenities are top-notch. I feel like I'm on vacation every day."
"The sense of community at Allure Condos is incredible. I've made lifelong friends here, and the events and social gatherings organized by the management team are always a highlight."
COMPARING ALLURE CONDOS TO OTHER LUXURY LIVING OPTIONS IN LAS VEGAS
While there are several luxury living options in Las Vegas, Allure Condos stand out for their combination of location, amenities, and design. 
The close proximity to the Las Vegas Strip, along with the stunning views and world-class amenities, sets Allure Condos apart from the rest. The attention to detail and quality of finishes make these condos truly exceptional.