One Queensridge Place Condos For Sale
ONE QUEENSRIDGE PLACE LAS VEGAS: HIGH-RISE CONDO
As marvelous as the Queensridge towers are to behold, it is the individual homes within that capture opulent living in a truly special way. Condo sizes range from just under 2,000 sq ft to well over 11,000 sq ft in the prestigious Crown Penthouses.
Enjoy the pinnacle of luxury living with these condos in Summerlin, NV They provide a range of ownership opportunities unmatched by any other. From Garden Homes to refined high-rise dwellings with first floor grounds and living space – indulge in an unparalleled lifestyle!
From the ground floor up, designers had the ultimate goal in mind of making each luxury condo feel and 'live' like a true home. To accomplish this, special emphasis was placed on the kitchen area.
Queensridge Las Vegas offers luxury condos with oversized gourmet kitchens, providing high functionality and outfitted with top-of-the-line Viking stainless steel appliances. Every moment spent in a kitchen of this quality development is sure to be an enjoyable one – perfect for quick snacks or preparing Thanksgiving dinner!
Invest in the world-class lifestyle of One Queensridge condos for sale and experience luxury beyond imagination.
One Queensridge place, Las Vegas, NV, USA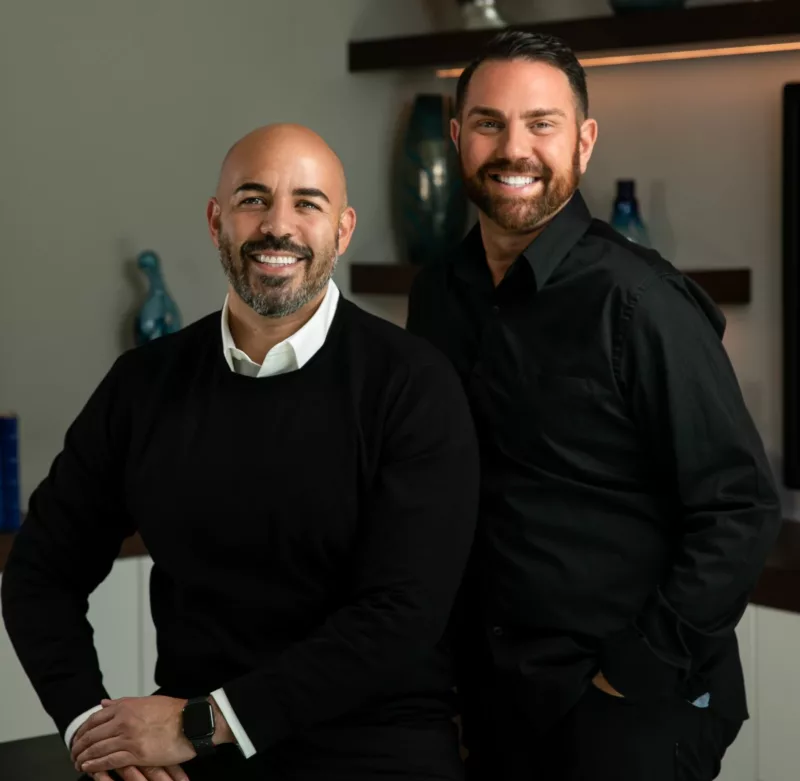 THE BENEFITS OF ONE QUEENSRIDGE PLACE
Located in Las Vegas' premier Summerlin community, One Queensridge Place provides an unparalleled lifestyle for those who choose to call it home. Each residence is appointed with luxurious details, such as:
Polished travertine flooring
Custom millwork with a central stone fireplace
Solid-core doors
Wrought iron terraces to take in the picturesque scenery.
In addition, many homes feature a full office space with custom cabinetry and built-in desk, as well as wet bars with miniature Viking fridges that match the kitchen cabinets.
MORE ABOUT ONE QUEENSRIDGE TOWERS IN LAS VEGAS
One Queensridge Place offers luxurious residences in Summerlin, Nevada.
These condos also boast stunning offices furnished with custom cabinetry and wet bars that come equipped with a Viking fridge! For those searching for Summerlin condos for sale, One Queensridge Place is a great spot to call home.
ONE QUEENSRIDGE PLACE Homes
One Queensridge Place offers an unbeatable retreat from the hustle and bustle of city life. Thick walls and precision construction limit noise pollution for extra peace and tranquility. Plus, luxury bathrooms boast sparkling fixtures, spa-like walk-in showers, and beatuiful stonework – all available in our condos for sale in Summerlin Las Vegas! Enjoy complete luxury while experiencing floor plans like no other.
Luxury Condos In Las Vegas: Summerlin Community
Step inside One Queensridge Place and experience a truly luxurious lifestyle. Combining architectural inspiration from famous landmarks like the Champs-Elysees from Paris, the Parthenon from Athens, and the Trevi Fountain from Rome, this iconic high rise offers breathtaking views of Las Vegas for 219 exclusive units. Take a look at our One Queensridge Place photos to see how you can live in an iconic high-rise that perfectly complements the ever- changing Las Vegas skyline for years to come.
Residents at One Queensridge Place can enjoy the luxury of having easy access to Tivoli Village, with its array of upscale retailers and exquisite restaurants such as Echo & Rig Butcher & Steakhouse and Leone Café.
One Queensridge Place Amenities
One Queensridge Place also offers a luxurious lifestyle, with amenities that are sure to impress. Unwind in the his & her spas or indulge in exquisite wines stored safely in deed wine cellars – all while enjoying top-of-the line movie theater treatments and working out at the gym or taking a swim! Then head over to the billiard area for some friendly competition accompanied by delicious snacks from the wet bar next door.
Outside of home sweet home lies limestone-lined verandas providing stunning views of the city skyline and distant mountain vistas. Perfectly manicured gardens supply a serene atmosphere for entertaining friends and family in three on-site casitas.
Tower staff are available 24/7 to provide valet services as well as access to luxuries such as a domed conference room and dog park that make this residence even more appealing!
Discover why people have made the easy decision to live in the beautiful and luxurious Summerlin community at One Queensridge! Get in touch today for more information on homes at One Queensridge Place that are for sale.
Come find out why people have made the easy decision to live in the beautiful and luxurious Summerlin community at One Queensridge!